Protank of Olive Branch Grants Dream for Olivia
Protank located in Olive Branch, MS asked how can they make a child's Dream Come True.   
Olivia M, a 6 year old from Germantown, TN, diagnosed with Acute Lymphoblastic Leukemia, had just spent her 6th birthday in Orlando at Disney World as her special dream.  However, her dream was in need of a sponsor.  Without hesitation, Brendon Plumpton, President of Protank, offered to do just that.  On December 23, 2021, some Dream Factory volunteers visited Protank to say thank you and present Brendon and his TEAM with a plaque of gratitude.  
Thank you Protank for your generosity and choosing the Dream Factory to support!
Special Thanks to our Ski Freeze 2022 Sponsors!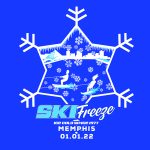 PLATINUM SPONOSORS
Altsol Group
Collierville Ski Club
Hamilton Self Storage
JC Cycles
Parts Plus MotorSports
WMC-TV5
GOLD SPONSORS
Alexander, Thompson Arnold PLLC
Associates PD
Automotive Merchandising Corporation
Automotive Parts Associates
Bruce Coleman Sound
Bumpus Harley Davidson
Carey's Body Shop
Chic Fil A
Creative Planning
Crews Realty
Dixie Swine Smokers
Earl Williams
Germantown Cleaners
Graham Equipment
Graham KTM
Homer Skelton Ford
Jackie Haire
M&W Termite Control Co, Inc.
Memphis Ice Machine Co
Memphis Restaurant Suppply
Memphis River Parks Partnership
Mid America Parts Distribution Corp
Mid South Instrument Co.
Mike Fay State Farm
MotoNation
Nixon Family
One Diversified
Premium Parking Corp
Ryan & Rose
Shelby County Street Rodders
SuperCuts
Triangle Acoustical Inc
Collierville Ski Club Makes Ski Freeze 2022 Donation!
On Wednesday, October 20th,  the Collierville Ski Club kicked of SKI FREEZE 2022 donations with a generous $5,000 donation.  We are off to a great start!
Pictured From Left to Right:  John Graham, Mark Nixon, Jerry Moran, Margo and Brian Juengling (Dream Factory), Carmen Hopkins, Earl Williams, Mike Parrish, Bill Mard and Mike Fay.  
Ski Freeze 2020 Raises $25,000+ For Dreams
Thanks to our Title Sponsors (listed above) for their generosity in making Dreams Come True.
The Ski Freeze was a huge success on New Year's Day. This is a record amount raised with record breaking crowds, more motorcycles attendees than ever and 31 skiers who took the plunge in the Mississippi River all with one goal…help the Dream Factory grant more dreams to critically and chronically ill children in the mid-south.
Our sincere thanks to everyone who participated, attended and volunteered to make this day so memorable. We look forward to a better event in 2021…until then, ski warm.
FOP LODGE 35's GOLF SCRAMBLE RAISES $10,000 FOR DREAMS
On Monday, December 9, 2019, the Shelby County Metro Fraternal Order of Police (FOP) Lodge 35 presented the Dream Factory of Memphis with a donation of $10,000.  These funds are proceeds from their Annual Golf  Scramble held on October 7, 2019 held at Quail Ridge Golf Course, which includes funds from an anonymous donor, who generously matched the money they raised that day.
In addition to dedicating their lives to serve and protect the community, they manage to find time in their schedule and room in their hearts to help the Dream Factory of Memphis with this annual event.  Over the years, they have put smiles on so many of the special children we serve.  Please join us in saying "thanks" to the FOP Lodge 35!
Bartlett Fire Department Annual Pancake Breakfast
Grants Another Dream
For over 20 years, the Bartlett Fire Department has partnered with our chapter to grant a dream each year. The funds they raise are from their Annual Pancake Breakfast, which is attended by hundreds of Bartlett, TN residents, as they come to enjoy some of the best pancakes and sausage in town.
This year's event was held on Saturday, September 19th. Tobias T, our dream child from Nesbit, MS, was able to attend before he departed Memphis International the following day on his Dream Trip to DisneyWorld and his Orlando Experience. His dream was fully sponsored by the Bartlett Fire Department's Pancake Breakfast and the generous residents of Bartlett who attended.
We want to say thanks to Mayor Keith McDonald , Chief Terry Wiggins and all of his First Responders who always find time to put a smile on a child's face by making a dream come true!